Out and About
With the start of our 2022 running season only just around the corner, the class 109 Wickham unit was taken for some trips up and down the section of line between Llangollen Station and Berwyn Tunnel on Sunday 6 February in order to test its recently-rebuilt no. 1 engine under load.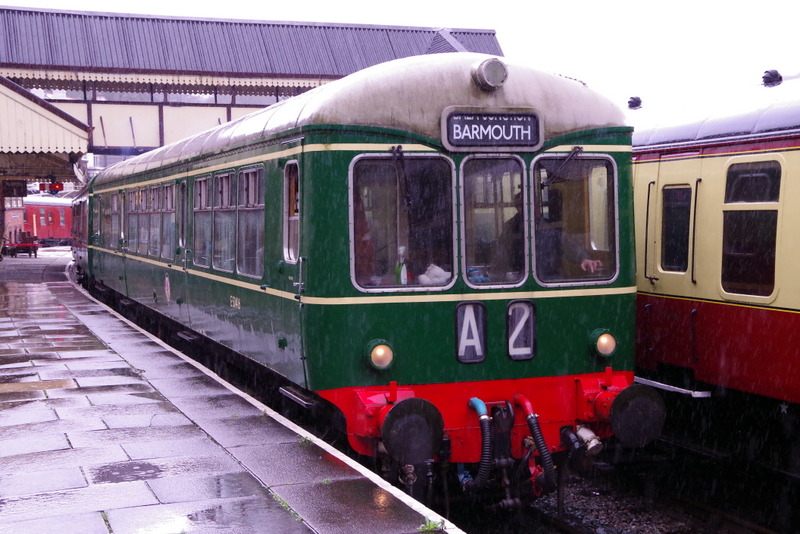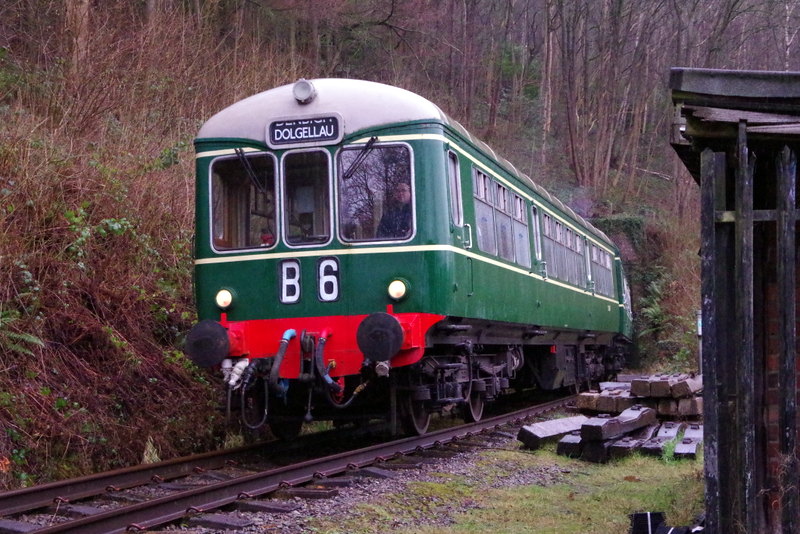 Several group members went for the ride in return for the 'fare' of cleaning cloths/materials/tackle and the ability to use them amidst moving scenery...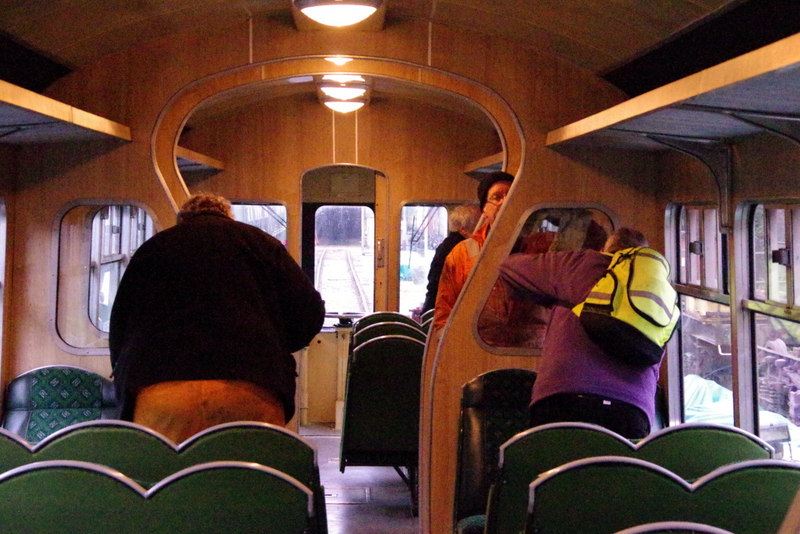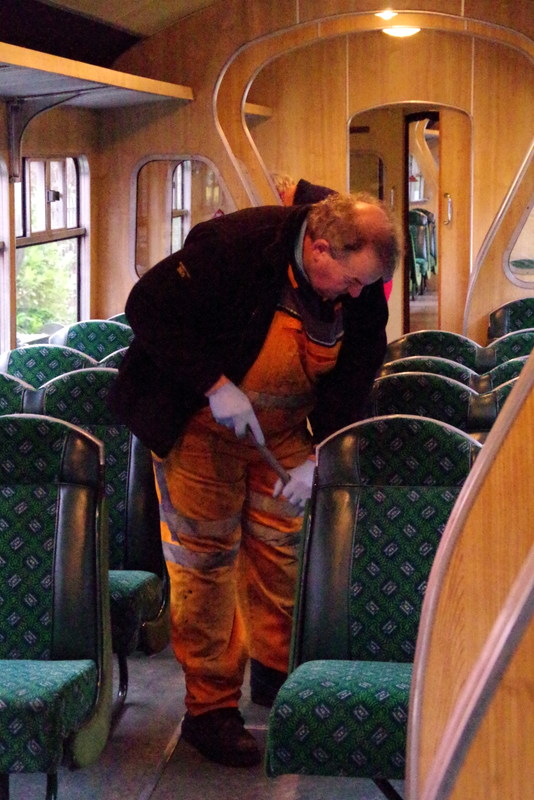 By the end of the mission the no. 1 engine had passed its test and the inside of the unit was much improved thanks to the efforts of the 'passengers' and an attention to detail such as the cleaning of the aluminium window frames as shown by the following 'before' and 'after' pictures...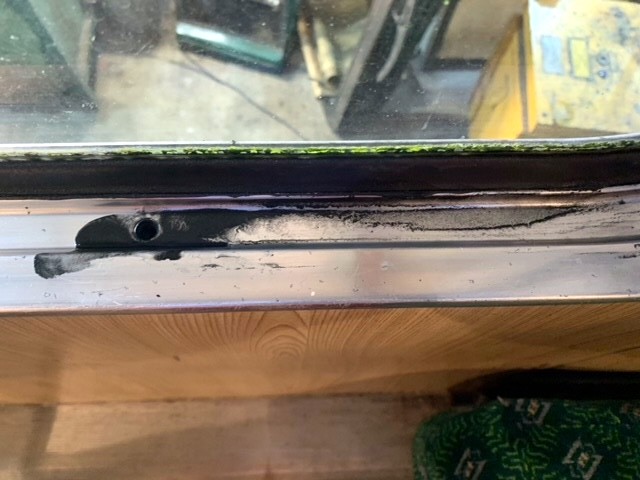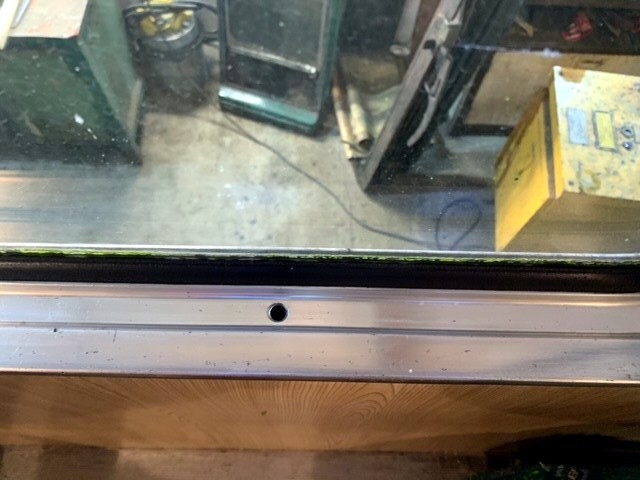 General
Some information about the work that has been carried out at Pentrefelin and Butterley can be found in the unit-specific work sections below.
Unit-specific work
Hybrid class 104/108 (50454/56223)
The unit was refuelled and its floors were mopped to prepare it for service.
Cravens class 105 trailer car no. 56456 (undergoing restoration at Llangollen)
Restoration work included the cleaning and fitting of the remaining two window frames in the centre compartment on the secondman's side and the installation of the panel above the second vestibule door. The following pictures show the three windows on the secondman's side fitted with their aluminium frames...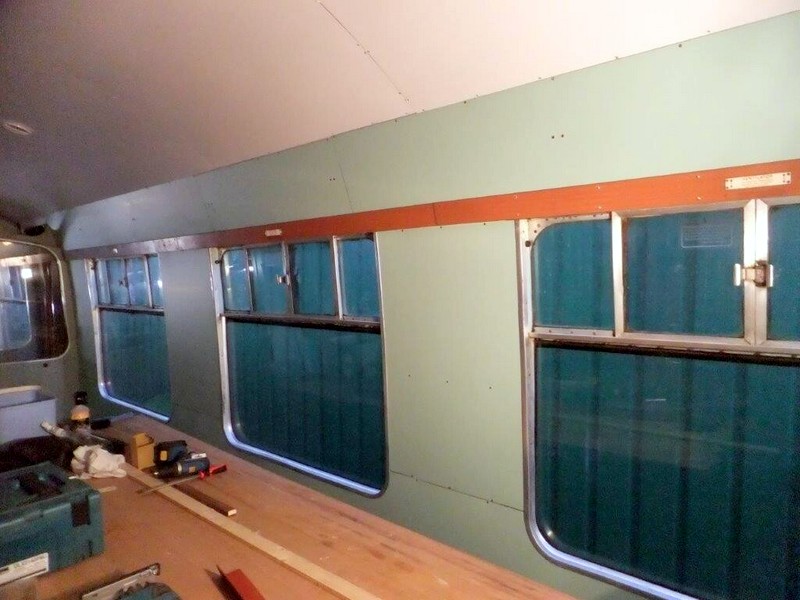 and the new wall panel with the pass. com fitted...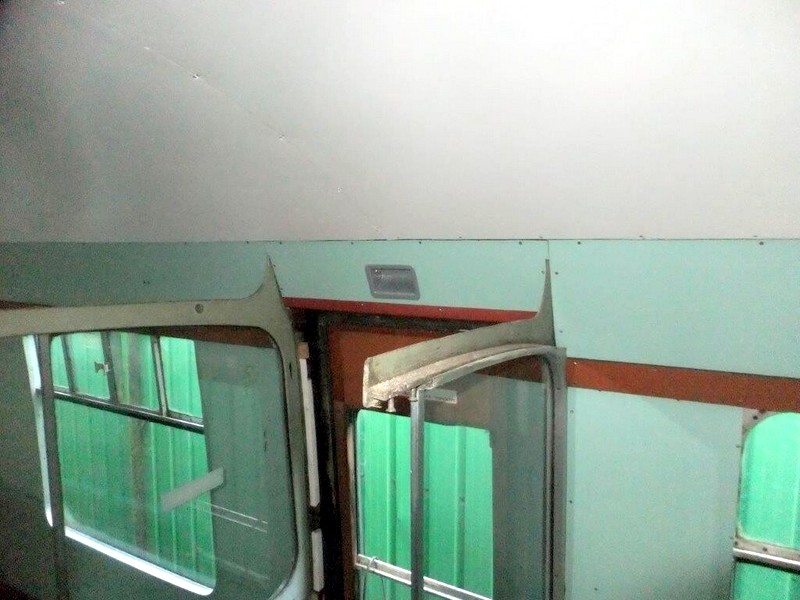 Class 108 (51933/54504)
The 'C' exam was progressed with the changing of oils, filters, greasing things etc.
Wickham Class 109 50416/56171
Much time was spent getting the rest of the doors to work properly and then dealing with the resultant bare metalwork and woodwork with primer, undercoat etc.
Class 127 vehicle no. 51618 (undergoing bodywork repairs at Llangollen)
The doors saga continued with two more coming off for attention to locks, scissors and so on. After those there will only be two more passenger doors and the guard's doors to process so there is some light at the end of the tunnel!
Gloucester class 100 trailer car no. 56097 (undergoing restoration at the Midland Railway, Butterley)
More bits of timber were cut and fitted in the centre compartment for the new wall panel joints to fit to. A ceiling bead that had been painted as a homework project was fitted, and the remaining unpainted shaped beads were sanded to fit around the metal handrail posts and are now away to be painted. A coat of varnish was applied to the under timber where the wall panels above the sliding doors overhang the lower walls.
Thanks to Robert Bettley-Smith, Allen Chatwood and Mike Martin for supplying the pictures.