General
Work that has taken place on specific railcars at Llangollen and Butterley can be found under 'Unit-specific work' below.
The topping up of anti-freeze and the draining of toilet header tanks has now been completed so our railcar fleet has been prepared for the winter, the start of which seems to have arrived.
The 'Out-and-About' section of this newsfeed has also gone into hibernation for the winter and will be thawed out again when we start running services next year.
At a recent get-together at Pentrefelin, several buffers were extracted from the store and attacked with a needlegun to prepare them either for reuse or sending away for repair as appropriate...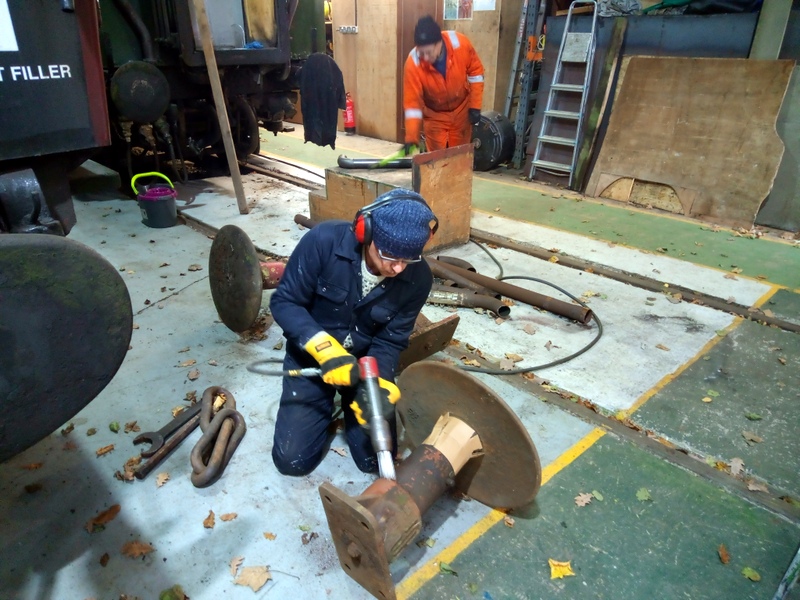 Unit-specific work
Cravens class 105 trailer car no. 56456 (undergoing restoration at Llangollen)
The Cravens team made up some corner pieces for the back wall and side wall of the rear compartment. Two of them were fitted as shown in the following picture...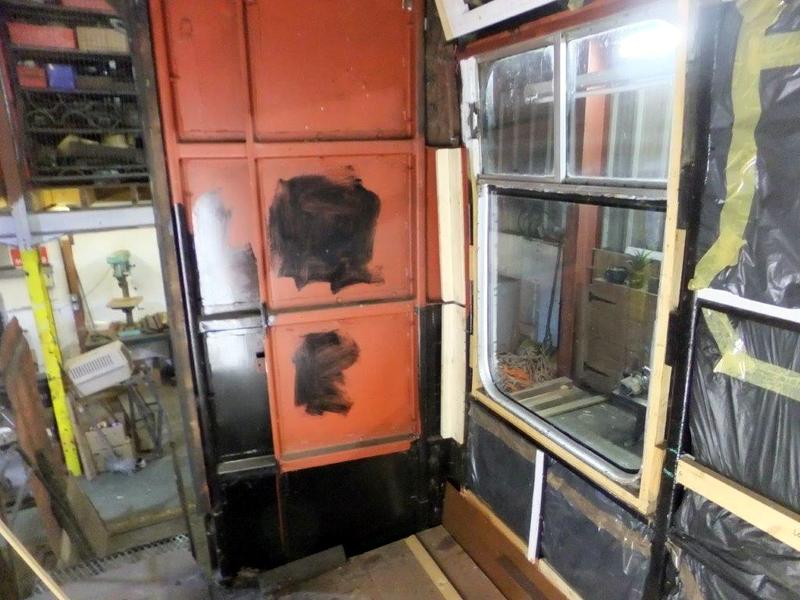 The things that can be seen in the left background of the above picture are outside the vehicle in the shed because the back door has been opened up, and some steps provided, to make a better method of ingress and egress for the team.
More sections of beading were cut for the ceiling prior to them being taken away to be drilled and painted as homework.


Class 108 51933/54504

While the needlegun was out (for cleaning up buffers - see above) it was also used to clean up the framework of one of the gangways...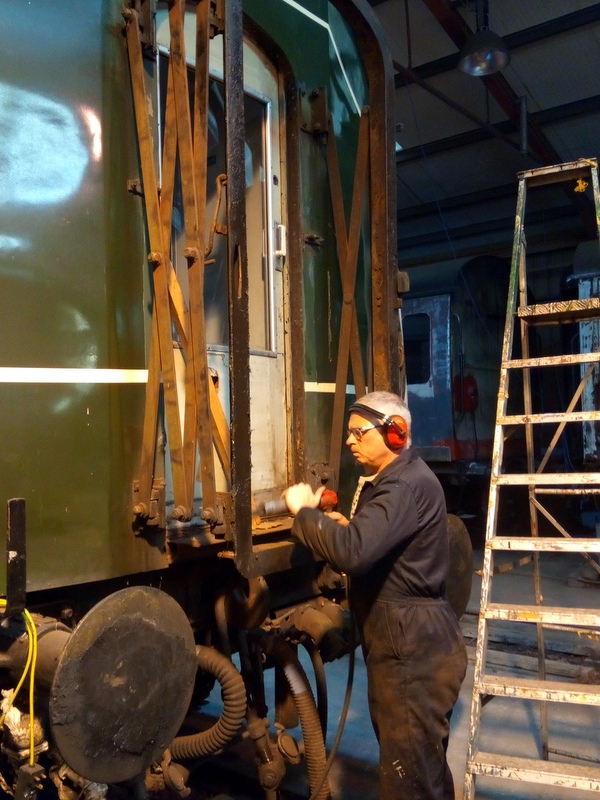 Work continued on the construction of a new exhaust pipe for the no. 2 engine of 51933...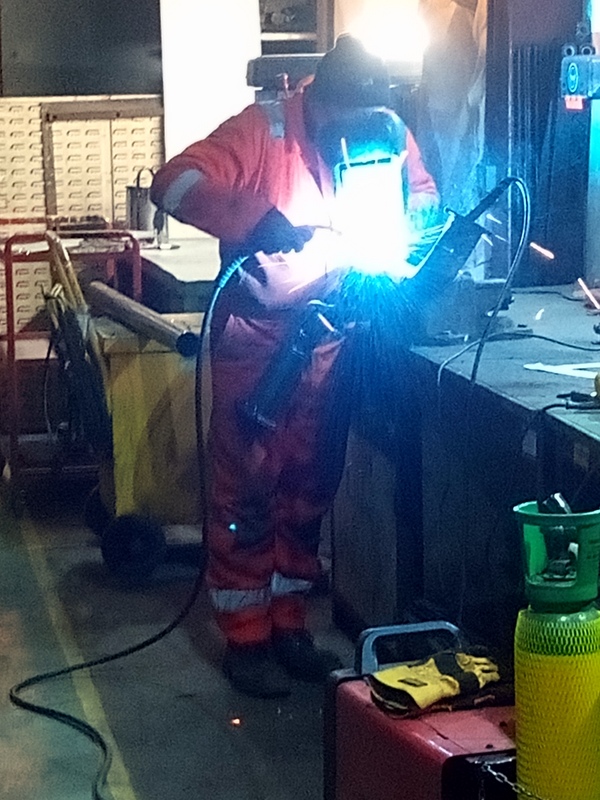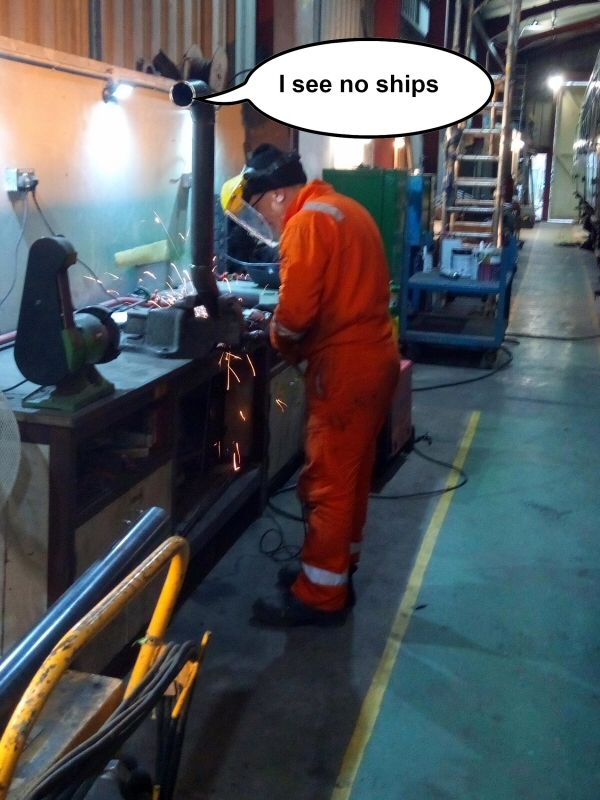 A great deal of thought was required to design and build some sections of the exhaust pipe which requires lots of strange angles to steer clear of other components...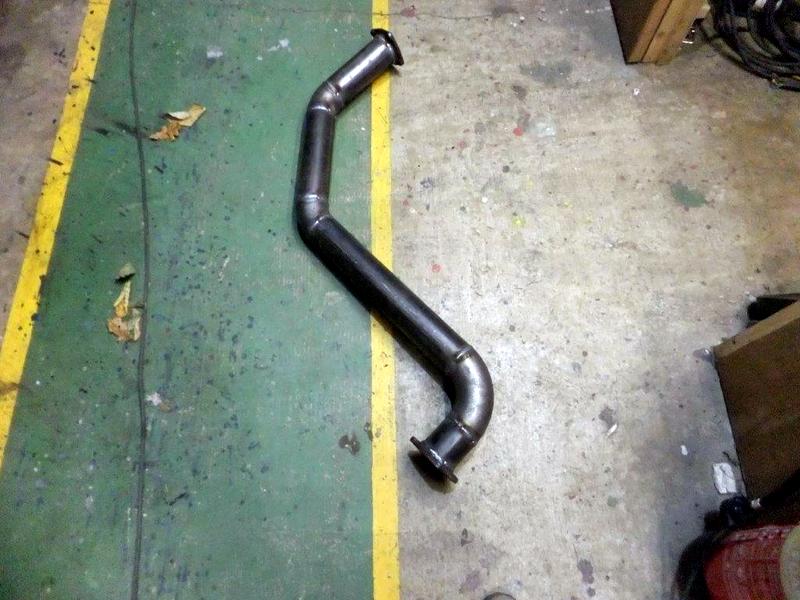 ...and it was difficult to install because of the position in which it lives between the body and the bogie...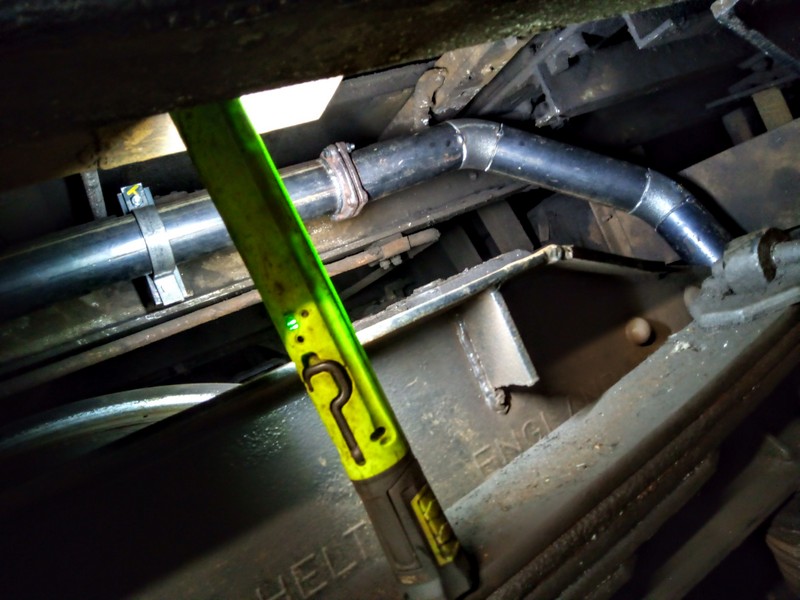 To add to the 'fun' the hole in the bufferbeam does not line up with the rest of the exhaust run. Had it done so the installation might have been somewhat easier.
Thanks to Allen Chatwood and Andy Lowe for supplying the pictures.