BR History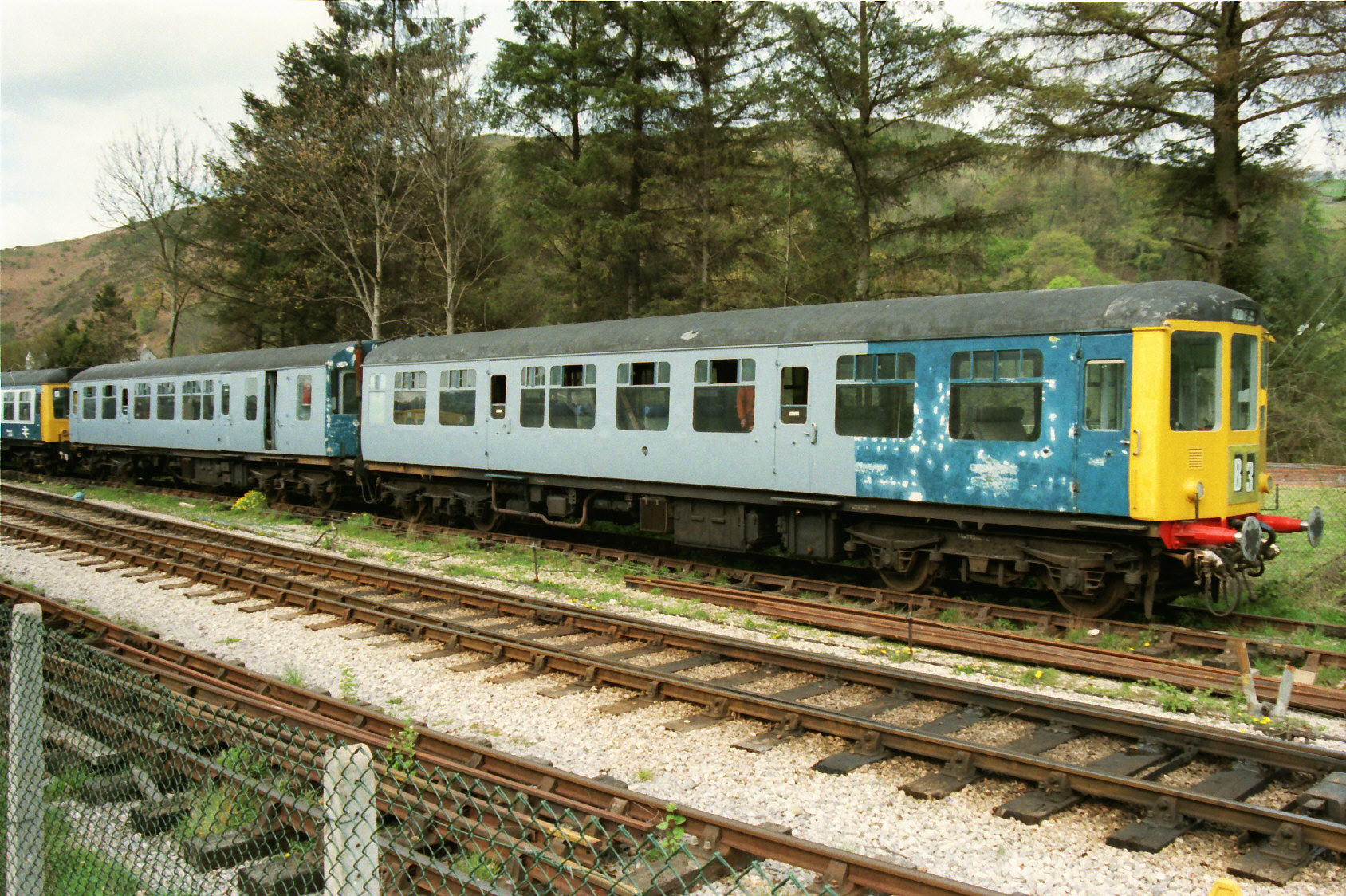 The Birmingham Railway Carriage and Wagon Co produced these Driving Motor Composite vehicles to go with the Driving Motor Brakes and centre trailers of the three car sets built in 1957 for the London Midland Region.
They featured the attractive wooden interior (the North Eastern sets had the more common Formica) and are equipped with two Leyland engines in a similar way to the Driving Motor Brake vehicle. This results in a set with sparking performance - having 600bhp for only two coaches.
This vehicle was new in February 1958,built to Lot No 30294, and its first shed was Crewe South (5B) but it had moved on to Toton(18A) by 1959 and then went to Buxton (9D) by 1965. It was originally paired with DMBS M50476 and centre car M59184 when new but as related on the page for 50454 was paired with its current partner while at Buxton shed.