BR History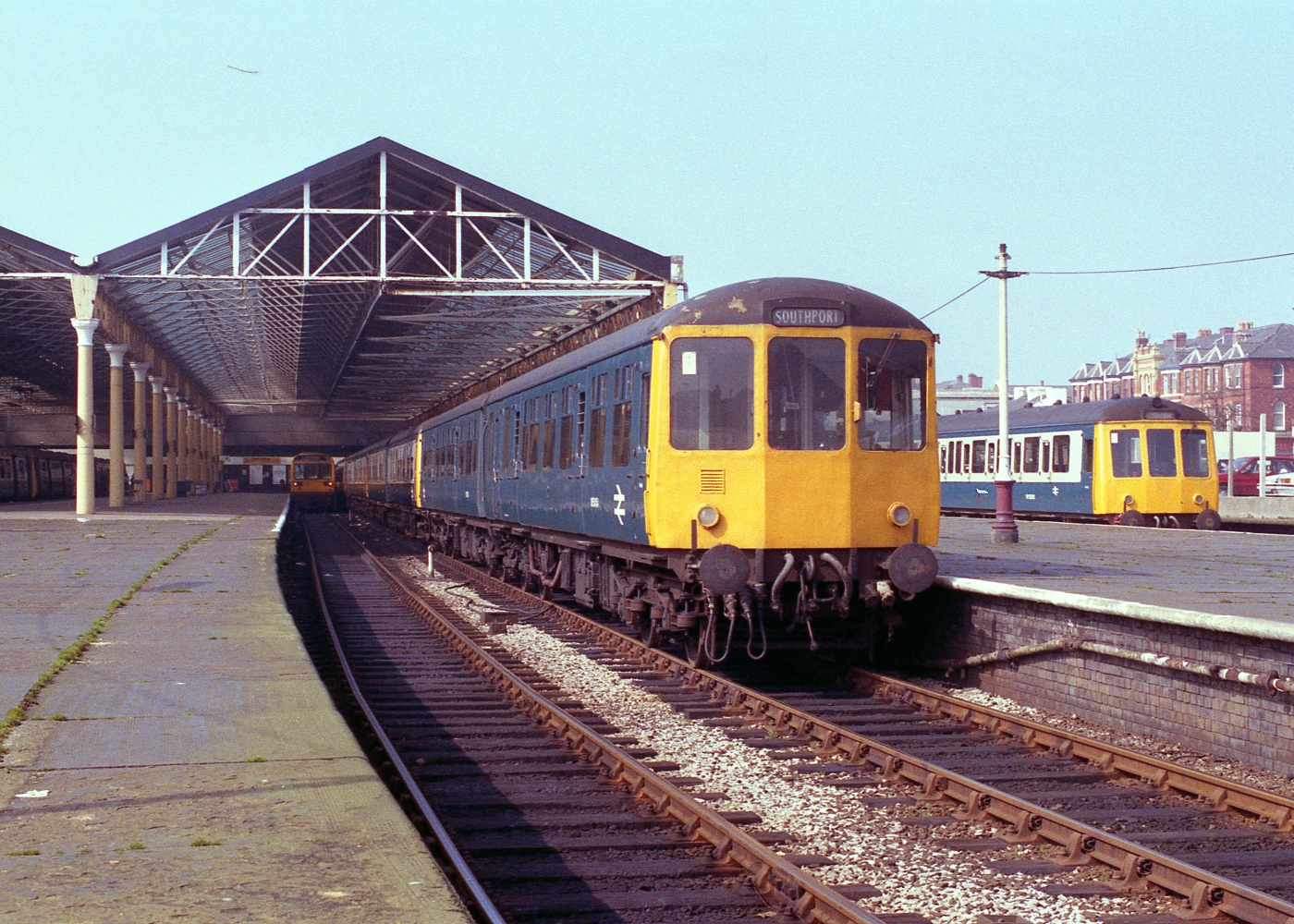 In 1955 when British Railways decided to introduce Diesel Railcars on a wholesale basis the railway's own workshops lacked the capacity to produce all the 4,500 vehicles required. Instead a rough specification was drawn up and outside manufacturers invited to tender for the work. One of those successful was the Birmingham Railway and Carriage Works which decided to build its vehicles in steel and to use doors and windows which were very similar to the Mark One rolling stock which was then being produced. They built two-car, three-car and four-car versions which were split between the Eastern and the London Midland Regions.
Delivered in October 1957 in lot no 30293 this vehicle, 50454, is a Driving Motor Brake and was part of a batch of 51 three-car sets for the London Midland Region. It was originally allocated to Longsight Depot in Manchester (9A) but by 1968 it was at Buxton (9D) where it was employed on Buxton-Manchester trains. Although its original partners were centre trailer M59162 and Motor Composite M50506 this vehicle worked for much of the latter part of its life with its current partner M50528. It was one of the last 104s in service and worked many of the farewell trains.
It is powered by two Leyland 680 150hp engines, driving a fluid flywheel, a freewheel and a Wilson epicyclic gearboxes.