56456 DTC - Class 105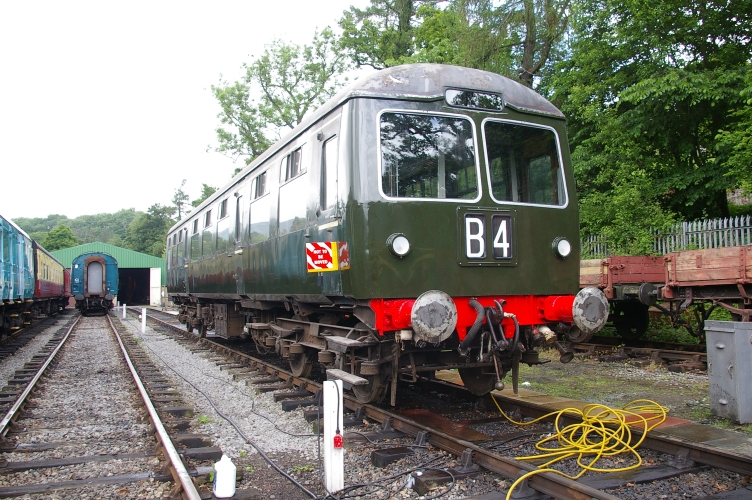 BR History
This car was built by Cravens of Sheffield in 1958 as part of lot number 30470, diagram number 533 and is one of only two of its type to have survived.
Cravens built 405 railcars in two and three car sets to a design which broadly mirrored the then standard Mark One coach. The two-door per side design was intended for rural work and some of the sets were despatched to parts of the country just in time for the lines for which they were intended to be closed down by Dr Beeching.
Many of the class were originally built for use in East Anglia but were soon displaced because of line closures. 56456 was delivered new to Cambridge Shed (31A), along with power car 51298 and entered service in January 1959. Due to closures it had moved on to Lincoln (40A) by 1962 but was moved to Finsbury Park (34G) by 1965 and used for suburban duties out of King's Cross in London for which duties it was particularly unsuited. It eventually was moved on to the North West and was eventually withdrawn from Newton Heath Depot (26A) in Manchester in 1984.
Early Preservation
During their service the Cravens cars obtained a reputation for rattles and indifferent construction and so they were never considered for the life-extension programme. As a result withdrawal of the class took place as new DMUs became available from 1982 onwards. Following withdrawal 56456 was purchased for use on the Llangollen Railway and initially entered service in blue livery.It was then restored and painted green in 1985 and partnered with class 127 power car 51618. It was extensively restored again in 1997 when it was fitted with a dummy two-character headcode box and it then worked until March 2010 when, after 26 years service at Llangollen, it was then taken out of traffic due to corrosion and for an extensive overhaul and rebuild at Pentrefelin Works.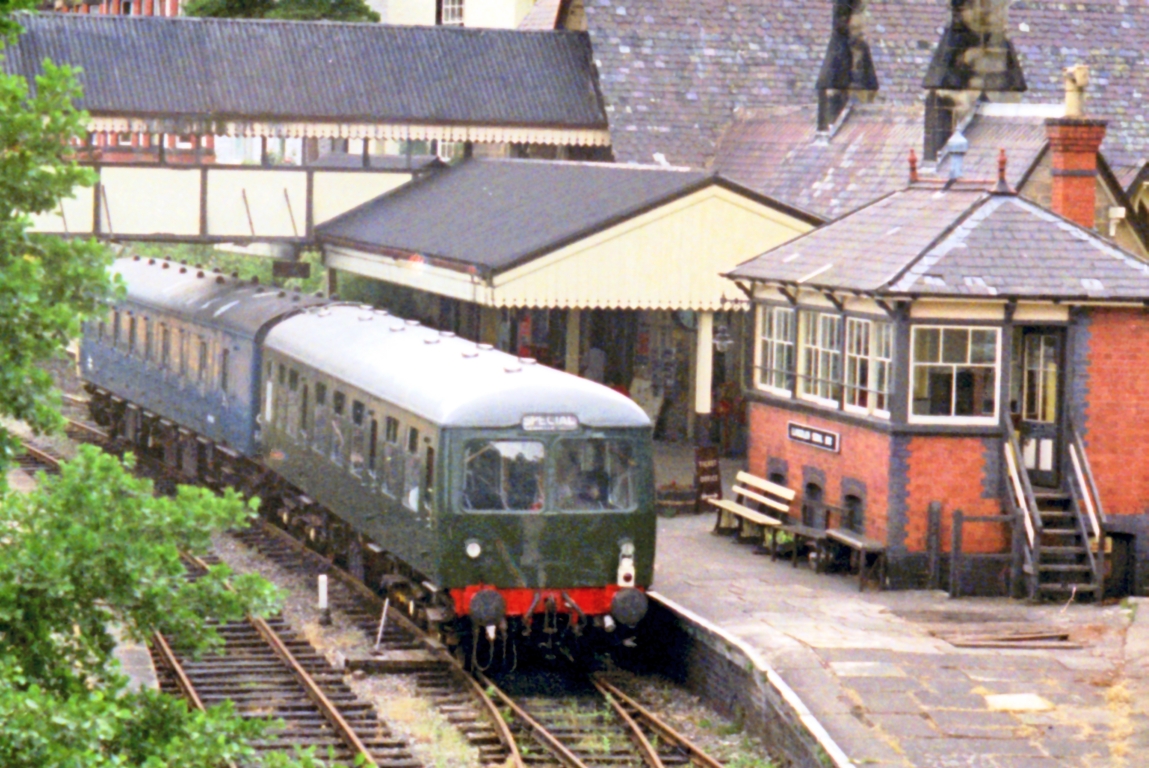 Current Preservation
By June 2011 the interior had been completely removed so that a full asbestos inspection could be undertaken, this includes all the floors, walls and ceiling panels.
Rebuilding of all the exterior steelwork took until June 2013 to complete, following which efforts have been extended to reconstructing the interior.
Interior
As it was withdrawn in unrefurbished condition this vehicle retains its Formica panlled interior; pale green in standard, and pale grey in first , tungsten lighting and low backed seating.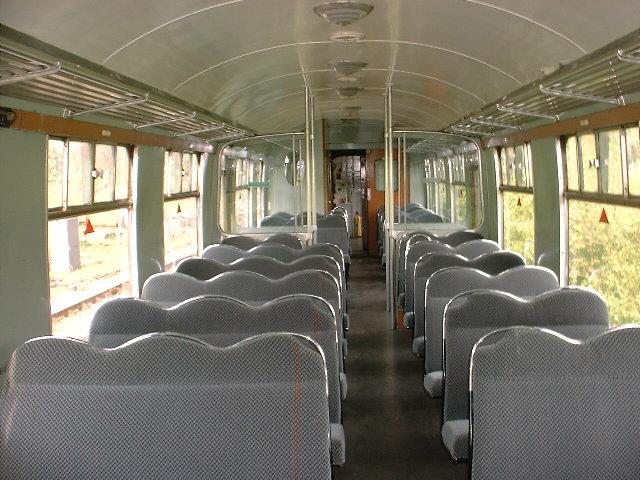 Cab
The cab is unique amongst the other first generations units within the fleet with the drivers desk being sloped downwards towards the driver.