56223 DTC - Class 108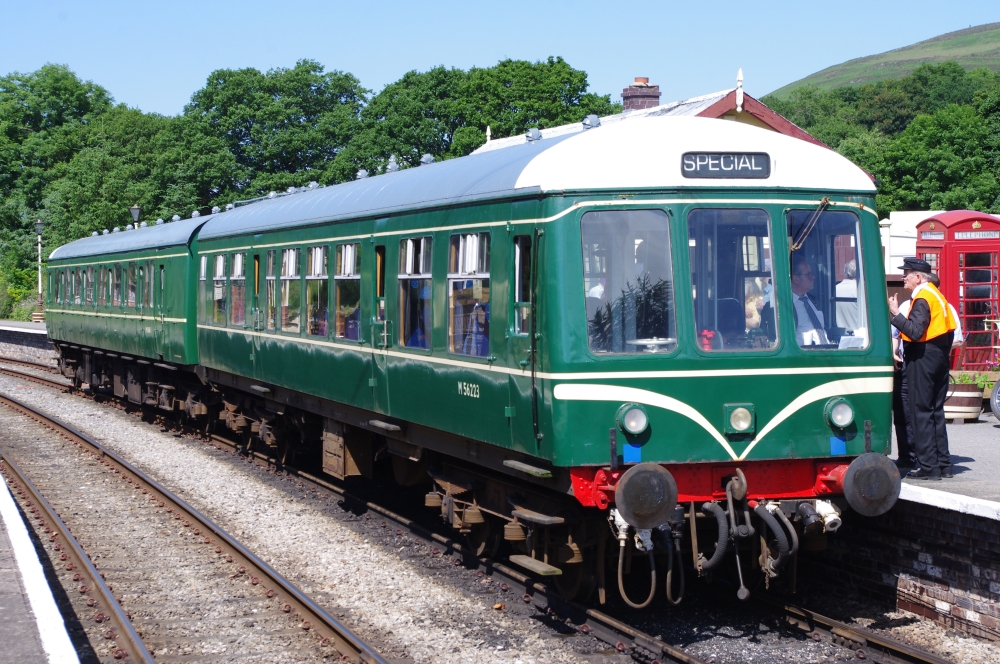 BR History
The Class 108 railcars were introduced in 1959 and were an improved version of the very first leightweight units which first made an appearance in 1954. Unlike the earlier cars they were fitted with steel cabs but retained aluminium sides and backs. Six batches were produced and 56223 is from the fifth batch of 50 two-car sets which were built for the London Midland Region. It is easy to tell the difference between 56223 and the other 108 trailer car in the fleet 54490, 56223 is doesn't have the four character headcode box fitted.
This vehicle was allocated new to Llandudno Junction Shed (6G) but moved on to Bletchley (1E) in 1960 and again to Chester (6A) in 1966 and Longsight(Manchester) in 1968. It ended its career at Old Oak Common Shed, near London, in June 1993 and passed into preservation.
Early Preservation
The vehicle was moved to Southall under the care of the GWR Preservation Group until 1997 when their centre was closed, it was bought by the Diesel Unit Preservation Associates (DUPA) and moved by rail to the East Anglia Railway Museum. In March 2000 it was off on its travels again, this time to the North of Scotland, where it was used at the Keith and Dufftown Railway until 2005, when it was returned to East Anglia.
In 2007 it lost its Network South East Colours, and was repainted into British Railways light green, though it kept its late-BR headlight arrangement. It was used from time to time on the musuem 's but was offered for loan when it became apparent that Llangollen Railcars would be short of vehicles while Cravens (Class 105) trailer 56456 underwent a comprehensive rebuild.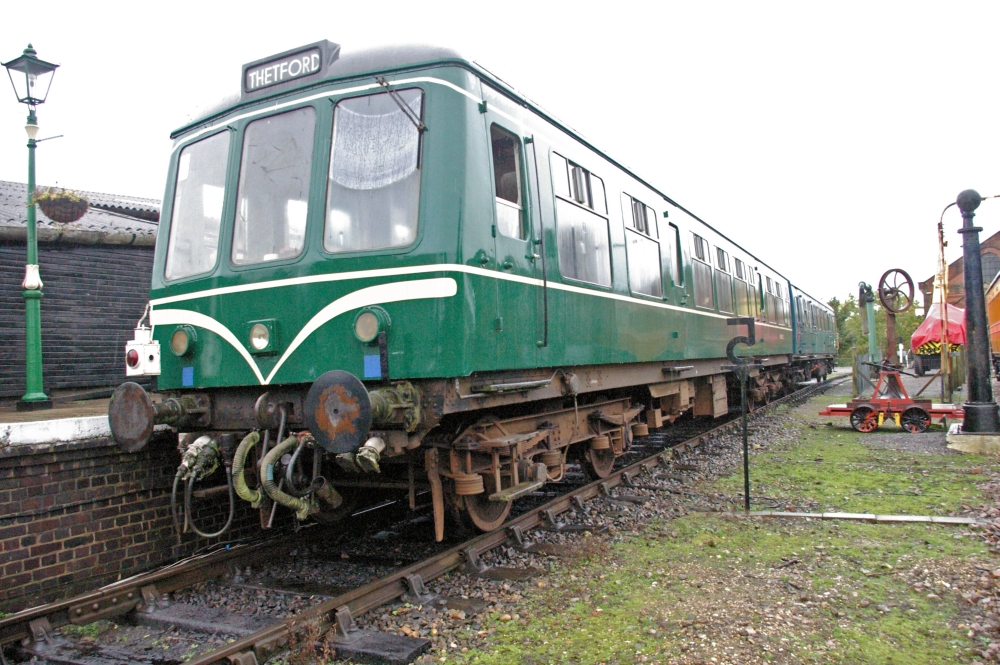 Current Preservation
It moved to Llangollen from East Anglia in early 2010, where the group set around giving the cab a full refurbishment, electrical repairs, replacement of some ceiling panels, and a heavy exam before being introduced into service for a charity event for one day in May 2010. This was earlier than anticipated as the official launch was set for the June Railcar gala.
The set has been in service ever since coming to Llangollen paired with 51618 (Class 127) power car. The set regularly stars at the railways Day Out With Thomas events running with a Daisy headboard. The vehicle has also been fitted with public address equipment, and the first class saloon has received a comprehensive refurbishment.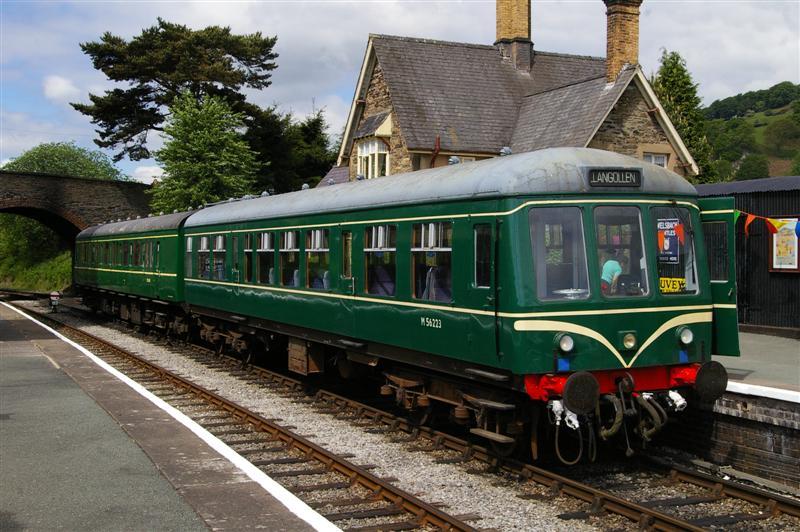 Interior
56223 was of the standard Derby Leightweight design with the usual two door per side layout giving access to the passenger saloon, which is nominally divided into three sections, two sections of standard class seating and the toilet, and one section of first class seating; just behind the drivers cab giving first class passengers an excellent forward view.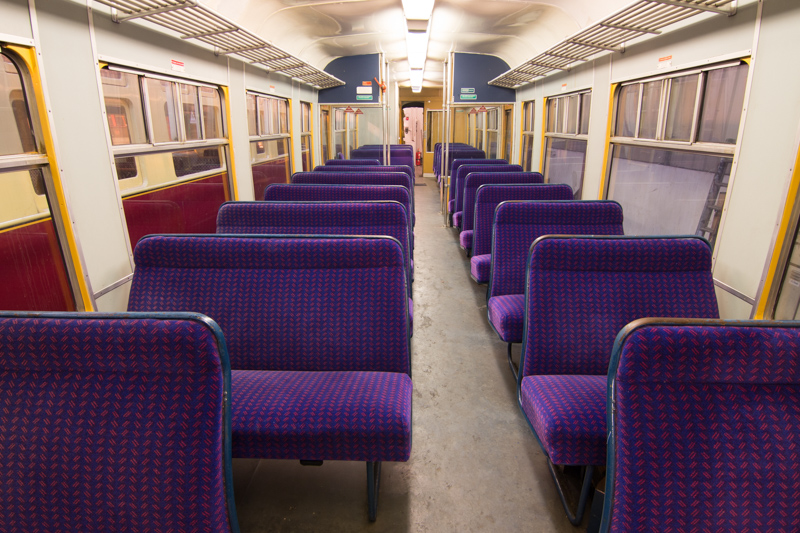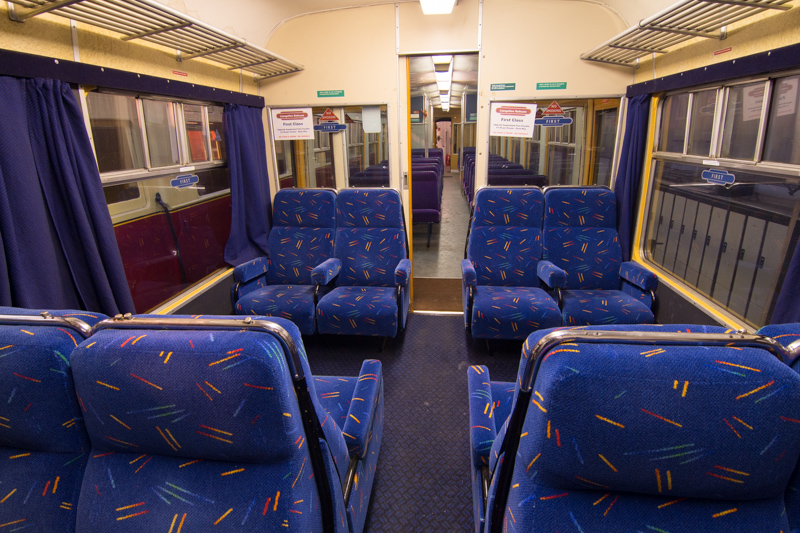 Cab
Being a standard design the cab is very similar to other units in the fleet. In its later mainline life AWS was fitted, the equipment for which is mounted in a box placed on the secondmans side of the cab.