51907 DMBS - Class 108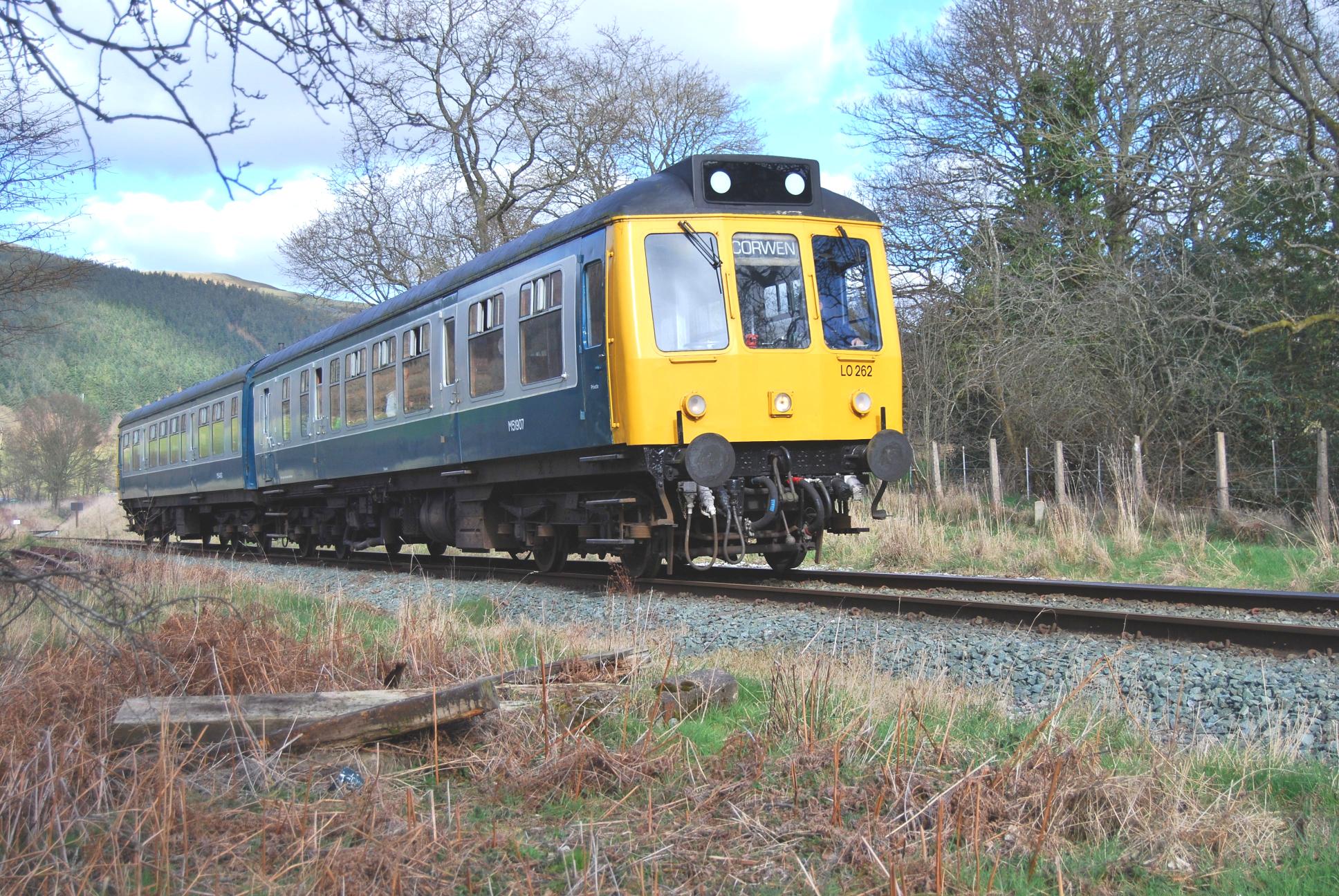 BR History
51907 is a Driving Motor Brake vehicle built at British Railways' own Derby works in 1960. Following experience gained with the first batch of railcars built to a lightweight design from aluminium and completed in 1954/55 Derby Works developed a range of low density sets to a roughly similar design but with steel, rather than aluminium carriage ends to improve strength.
A large number of what became known as the Class 108 vehicles were built and 51907 was one of the final batch of 29 sets, which were different to the rest in that they had the large headcode box on the roof to house the four-character headcode box.
Each power car had two Leyland 150bhp 680 engines with standard mechanical drive and weighed only 29 tons, despite providing seating for 52 people and accommodation for the guard and luggage.
Early Preservation
Delivered to the London Midland Region this car was allocated new, along with its current partner M54490, in April 1960 to Toton (probably only on paper).It was shown as being transferred to Trafford Park in 1962 and then Longsight Depot in Manchester by 1963 where it remained for the bulk of its working life, except for a few years when it was transferred to and worked from Chester Depot. It was back at Longsight for its final years and was withdrawn from there in 1993 . The unit was inspected, along with many others, for further use at Llangollen and was selected for preservation due to its good overall condition, having been through Doncaster Works as late as 1990. Once delivered by lorry it was put straight into service. It was partially refurbished upon arrival, including the fitting of replacement seats and received a full body overhaul, repaint and a replacement number one engine in 1999.
Current Preservation
Upkeep and restoration work has continued, including the fitting of (non authentic) public address equipment and an upgraded first class section. It was repainted again in early 2015.
Since arriving at Llangollen 51907 has worked for every season and has now notched up an impressive 35,000 miles in service between Llangollen, Carrog and Corwen. It formed the first train over the Glyndyfrdwy to Carrog section when that opened and is often used on off-peak weekend trains and during gala events. The lightweight design ensures that the Class 108 is economical on fuel.
This vehicle is preserved in its later refurbished form and is fitted with strip lighting, a brighter Formica interior, additional engine silencing and other electrical and mechanical modifications, which were applied during the years the class was in service. It is painted in the British Railways blue and grey livery applied from around 1970 onwards, prior to this it would have been plain blue and before that green.
On the Llangollen Railway this vehicle was originally based at Glyndyfrdwy stabling point but was transferred to Pentrefelin Depot, along with the rest of the railcar fleet, when Glyndyfrdwy was closed in 2005.
Interior
The interior of this vehicle is preserved in as withdrawn condition, with the modern lino and wall panels.
Cab
The cab is similar to the others in the fleet. With the addition of PA handsets, and the AWS equipment.