50528 DMCL - Class 104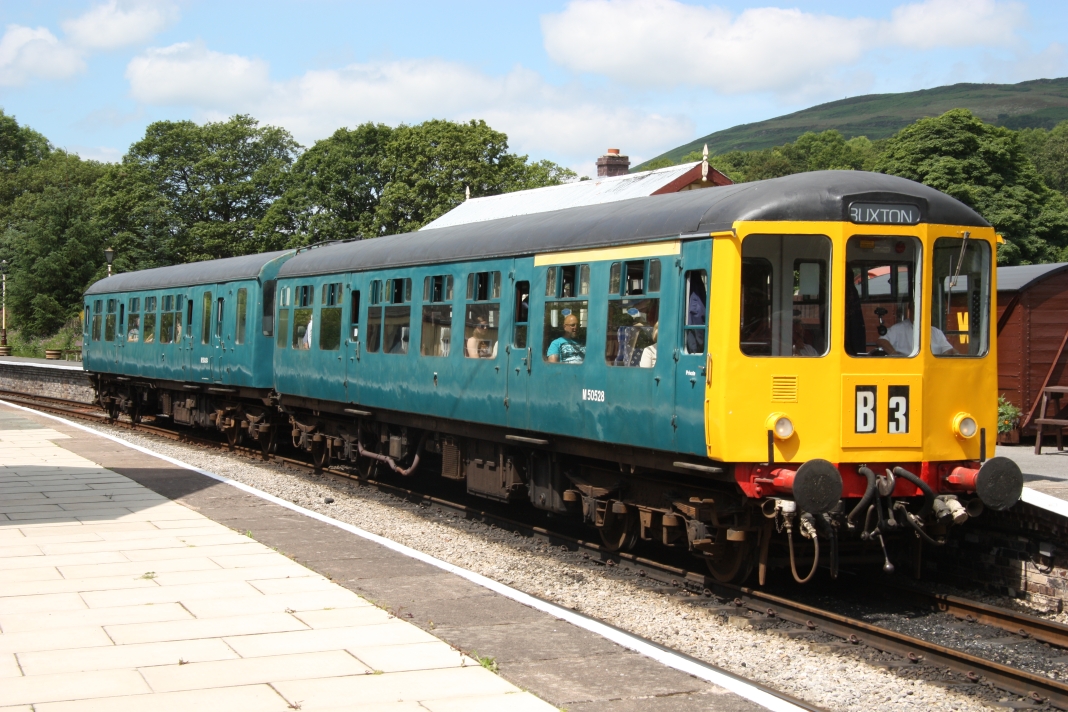 BR History
The Birmingham Railway Carriage and Wagon Co produced these Driving Motor Composite vehicles to go with the Driving Motor Brakes and centre trailers of the three car sets built in 1957 for the London Midland Region.
They featured the attractive wooden interior (the North Eastern sets had the more common Formica) and are equipped with two Leyland engines in a similar way to the Driving Motor Brake vehicle. This results in a set with sparking performance - having 600bhp for only two coaches.
This vehicle was new in February 1958,built to Lot No 30294, and its first shed was Crewe South (5B) but it had moved on to Toton(18A) by 1959 and then went to Buxton (9D) by 1965. It was originally paired with DMBS M50476 and centre car M59184 when new but as related on the page for 50454 was paired with its current partner while at Buxton shed.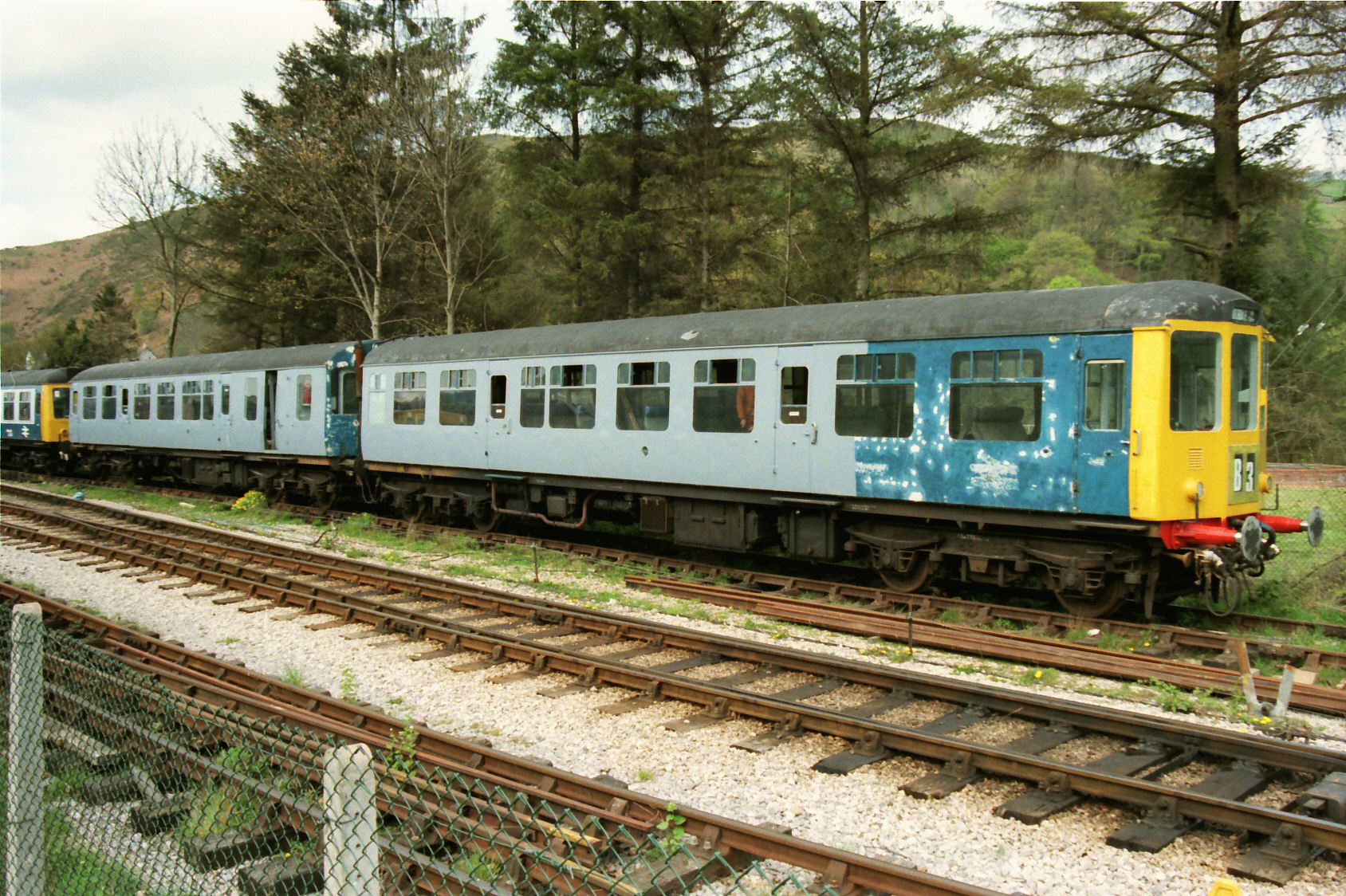 Early Preservation
This vehicle was obtained for preservation in 1993 but its restoration was somewhat prolonged due to its poor condition. It was, however, successfully dealt with and has since covered over 35,000 miles in preservation with its partner, M50454.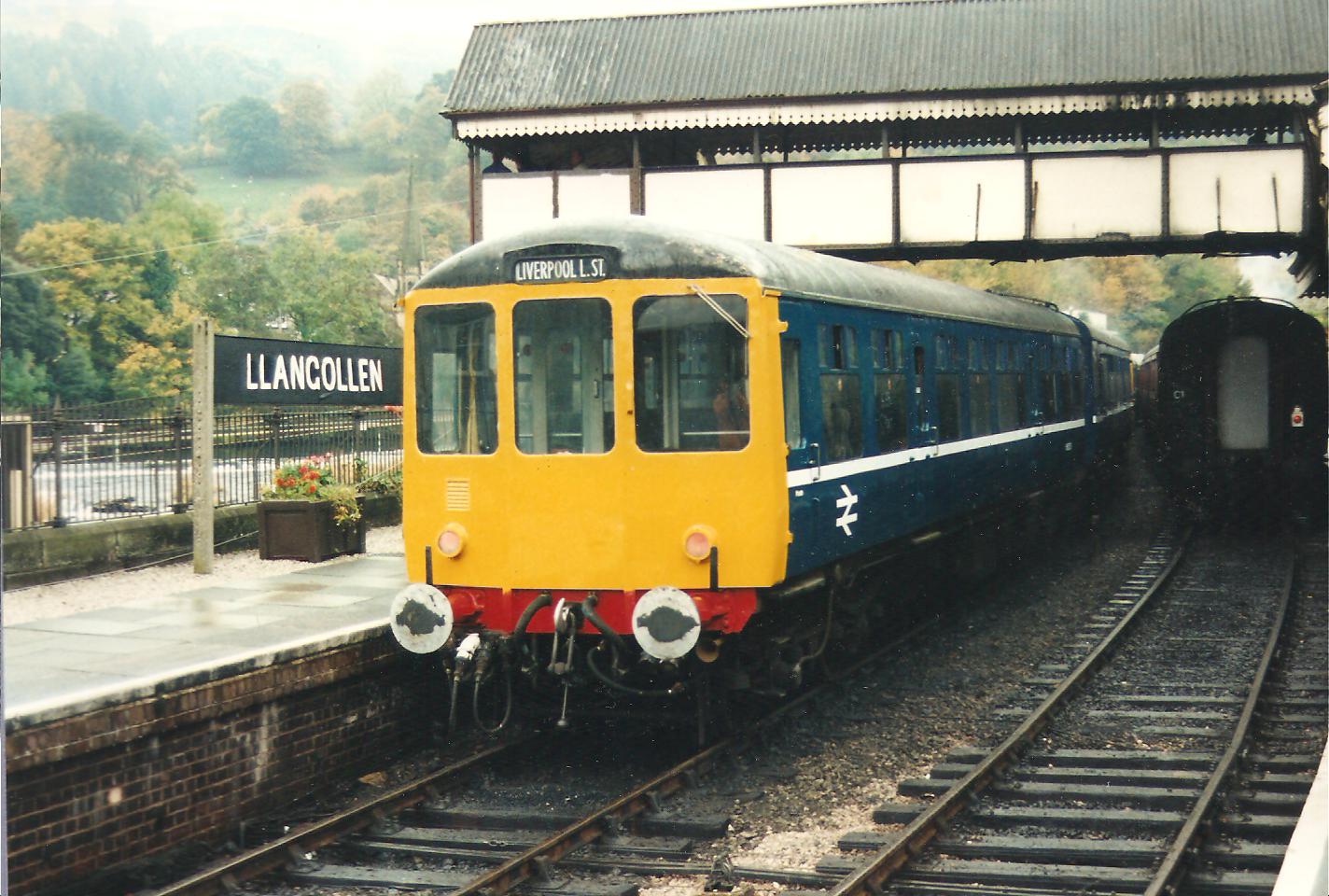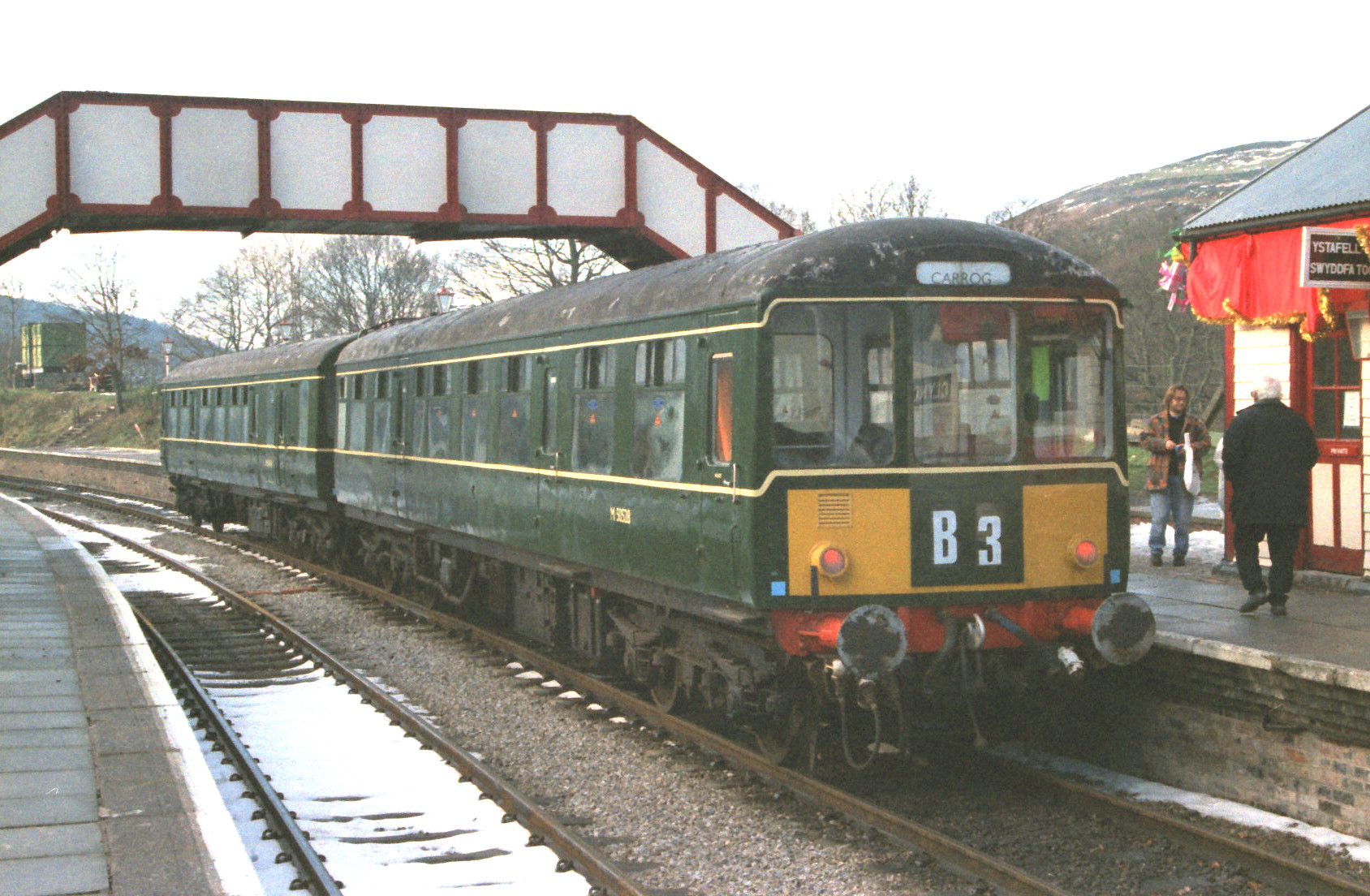 Current Preservation
This coach was repanelled inside and new upholstery was fitted in 1998. In 2008 the first class saloon was completely refurbished with powder-coated seatframes, new upholstery and revarnished saloon walls. In 2014 the cab was heavily rebuilt as it had become corroded.
As with 50454 it entered service at Llangollen painted blue with full yellow ends, but later gained the "white stripe" livery for a short time. Following full refurbishment it was fitted with a dummy two-character route indicator and painted in BR lined green which it retained until 2009. It was then repainted in the 1964 version of the British Railways livery, blue with small yellow warning panels. In 2014 it was repainted again, this time in all-over blue with full yellow ends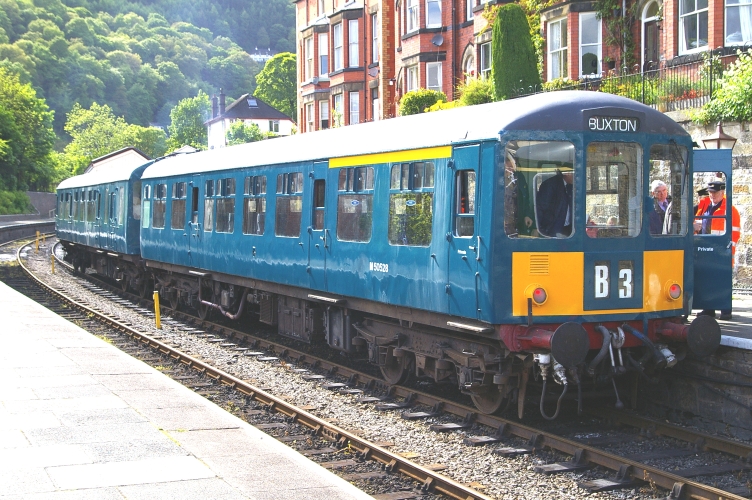 Interior
As it was withdrawn in unrefurbished condition this vehicle retains its wood panelled interior, tungsten lighting and high backed seating.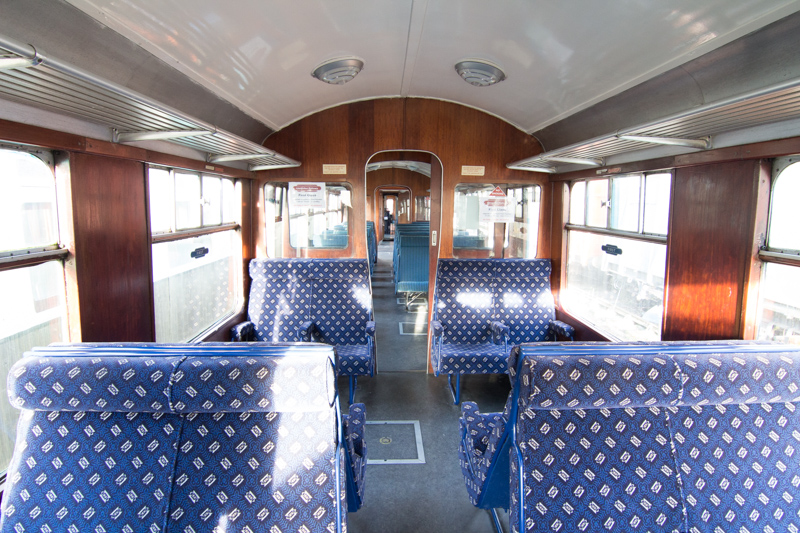 Cab
The cab is similar to the other first generation units, but has many of the controls mounted ontop of, rather than flush with the drivers desk giving a better view of them.